At PCI, we specialize in adapting third-party machines and ensuring they function at maximum capacity, for both new installations and upgrades. From concept to launch, we act as an extension of your engineering team.
Among the examples of projects we've completed are:

Packaging-line integration

Speed optimization

Machine safeguarding

Product inspection and rejection systems

Vision system

Equipment upgrades
And all other manner of integration services
90% of businesses that have implemented automation have seen an increase in productivity.
(Source: Information and Communications Technology Council (ICTC) 2014)
Advantages
Wide-ranging knowledge of different types of controls (position control, machine safety, etc.)
Complete Integration
Standard Programming Objects
Programming of different brands of PLC, HMI and SCADA systems
Some of our sectors of activity
Bakeries:
Electrical design, programming and integration of baking machines.
Cookers:
Electrical design, PLC and HMI programming for cookers and coolers.
Pharmaceuticals:
OEM equipment integration and machine safety verification.
Cement:
Equipment modification for cement plants.
Vision Systems:
Print verification using a vision system.
Wind Turbine Energy Production:
SCADA upgrade for the energy field. High- and low-voltage electricity distribution and protection systems.
Our services
do not only rely on our word, read what our customers say.
PCI's team understands our needs and ensures that projects are designed and completed to meet our specific quality criteria stick and deadlines. Their availability, adaptability and professionalism have supported the success of several of our projects.
Paul Bourlon
Manager Automation Services, Corporate Assets N.A.
It's now been five years that I'm doing business with PCI for various equipment and packaging-line modifications in the food industry. They are committed to quality and the success of every project they're involved with. They're also well organized and offer expert support to their clients and their specific production needs. Congrats to the team!
Jonathan Drouin, Eng.
Project Manager
PCI is a solid and reliable company with lots of flexibility. They support us in everything from power to automation, as well as with our OT needs.
Jonathan Robitaille, MBA
Superintendant
Maintenance Department
They offer efficiency, professionalism and great service. Their system integrators are a key element in getting our projects in place.
Steve Paquette
Senior automation technician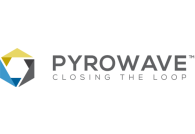 PCI is driven and supportive of innovation and they easily engage in new projects pushing the limits of their capabilities
Jocelyn Doucet
President