At PCI, we have a department that specializes in manufacturing execution systems (MES) and industrial software solutions. Whether it's enterprise resource planning (ERP), MES / MOM or SCADA, our team can handle a plant's software programming needs.
MES facilitates the generation and standardization of key performance indicators (KPI) in real time. That means that in addition to managing the production, this solution offers an increased visibility on your production. The overall equipment effectiveness (OEE) (efficiency, downtime and quality of the finished product) makes it simple to take initiatives that will lead to continuous improvements.
Data from MES can be circulated via web reports and redesigned in hypercube format (decisional software).
Consult the project sheets of our achievements in this area of expertise:

98% of companies investing in digital factories expect to increase efficiency with digital technologies like integrated MES, predictive maintenance or augmented reality solutions.
(Source: Digital factories 2020 : Shaping the future of manufacturing. By PWC.)
Advantages
Production oversight that will increase efficiency, reduce downtime and improve quality.
Standardized performance indicators that promote continuous improvement between work sites and/or production lines.
Improved efficiency and throughput
These tools are useful in making production-line comparisons. They also facilitate the evaluation of different plants.
Custom software development: Personalized SCADA, flexible platform courtesy of web clients.
Some of our sectors of activity
Paperless:
Replaces binders and notepads with custom applications
Manufacturing:
Truck tracking - Custom software applications designed to centralize information and update local operator displays in real time.
Communication:
Communication management between software layers (ERP, PLC, SCADA…) to centralize information and generate attractive displays and accurate reports.
ERP:
Creation of a project management and employee time-management system.
Production monitoring:
Direct communication with line equipment, which facilitates accurate production monitoring and informed decision making.
Our services
do not only rely on our word, read what our customers say.
PCI's team understands our needs and ensures that projects are designed and completed to meet our specific quality criteria and deadlines. Their availability, adaptability and professionalism have supported the success of several of our projects.
Paul Bourlon
Manager Automation Services, Corporate Assets N.A.
Collaboration with PCI, on our various projects, is always easy and natural since they are attentive to our needs. We particularly appreciate their sense of innovation, their skills and above all the rigor they demonstrate.
Guillaume Chrétien, ing.
Senior associate


I would like tohighlight the excellent service offered by PCI Industrial Automation team. Youhave an available, multidisciplinary team, demonstrating the skills required onour various control platforms. Your active communication and rigorous approachensure that our needs are identified and addressed to our satisfaction. Thesequalities make PCI' team a partner of choice in carrying out our variousprojects.
Patrick Rivet-Gagné, Eng.
Project Engineer


PCI is a solid and reliable company with lots of flexibility. They support us in everything from power to automation, as well as with our OT needs.
Jonathan Robitaille, MBA
Superintendant
Maintenance Department
They offer efficiency, professionalism and great service. Their system integrators are a key element in getting our projects in place.
Steve Paquette
Senior automation technician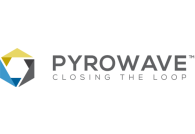 PCI is driven and supportive of innovation and they easily engage in new projects pushing the limits of their capabilities
Jocelyn Doucet
President