At PCI, our experts are there to assist you with all your robotic projects. Their diverse backgrounds will allow you to increase, modify or improve the robotic solutions in your production facility.
Industrial robots, collaborative robots or AGV solutions, our skilled professionals are more than capable of meeting your goals and seeing your project through.
Requirements analysis, simulations, engineering, and start-ups; our experts will be with you from the beginning to the end of the project.
Consult the project sheets of our achievements in this area of expertise:

The International Federation of Robotics (IFR) estimates that by 2021, the number of industrial robots sold worldwide is expected to reach 630,000.
(Source: REAI 2020)
Advantages
Applications in several industries. (ex. aeronautics, automotive, food industry, manufacturing, etc.)
Diverse knowledge of industrial and collaborative robots as well as of AGVs.
Experienced with multiple robotic simulation software.
Conscientious regarding machine safety applied to robotics.
Multidisciplinary resources, with robotics being only one area of our expertise.
Continual training of our team.
Experience around the world.
Some of our sectors of activity
Assembly:
Automated assembly in the automotive and manufacturing sector.
Welding:
Robotic welding in the field of aeronautics.
Machine Tending:
In the sectors of manufacturing and industrial manufacturing.
Palletizing and de-palletizing:
Palletizing in the processing, industrial manufacturing and food industry.
Packaging:
Sectors of manufacturing and food industry.
Collaborative robots:
Deployment of collaborative robot solutions adapted to your company.
AGV:
Deployment of AGV solutions in warehouses.
Our services
do not only rely on our word, read what our customers say.
Collaboration with PCI, on our various projects, is always easy and natural since they are attentive to our needs. We particularly appreciate their sense of innovation, their skills and above all the rigor they demonstrate.
Guillaume Chrétien, ing.
Senior associate


PCI's team understands our needs and ensures that projects are designed and completed to meet our specific quality criteria stick and deadlines. Their availability, adaptability and professionalism have supported the success of several of our projects.
Paul Bourlon
Manager Automation Services, Corporate Assets N.A.
It's now been five years that I'm doing business with PCI for various equipment and packaging-line modifications in the food industry. They are committed to quality and the success of every project they're involved with. They're also well organized and offer expert support to their clients and their specific production needs. Congrats to the team!
Jonathan Drouin, Eng.
Project Manager
PCI is a solid and reliable company with lots of flexibility. They support us in everything from power to automation, as well as with our OT needs.
Jonathan Robitaille, MBA
Superintendant
Maintenance Department
They offer efficiency, professionalism and great service. Their system integrators are a key element in getting our projects in place.
Steve Paquette
Senior automation technician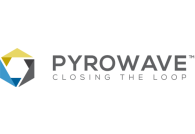 PCI is driven and supportive of innovation and they easily engage in new projects pushing the limits of their capabilities
Jocelyn Doucet
President