Industrial control includes the automation of processes, manufacturing and material handling activities.
At PCI, our expertise in several areas allows us to accompany you in the realization of your projects where industrial control is now essential. Whether these projects are the integration of machines, processes, or the modernization of your equipment, we are the extension of your engineering team, from the birth of your ideas to the start-up.
This expertise covers all types of machines and industrial processes:
Fermentation, Separation, Drying
Clean in place (CIP) systems
Pasteurization (HTST and UHT)
Water treatment
Batching and continuous processes
Integration of packaging lines
Optimizing throughput
Modernization and securing machines
Vision and rejection systems
We can prepare, implement, and ensure the success of your transition to Industry 4.0.
Consult the project sheets of our achievements in this area of expertise: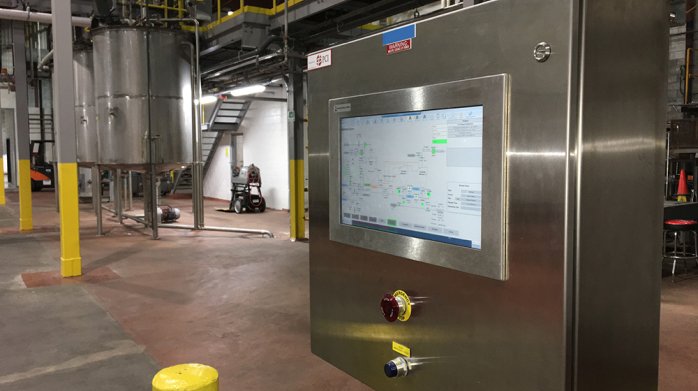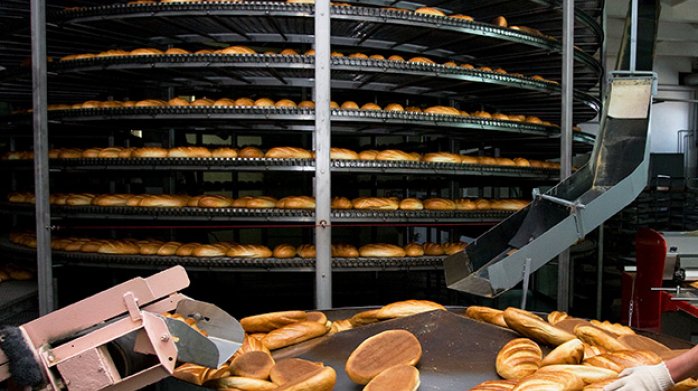 Firms that have embraced digital technologies are, compared to those that have not, almost twice as likely to expect annual revenue growth of 10% or more over the next three years.
(Source: BDC, 2020.)
Advantages
Several years of experience in several types of processes
Solutions tailored to your needs and preferences
Process simulation before commissioning at the plant
Support and monitoring of production remotely or on-site according to your needs
Flexibility and adaptability, to achieve tight deadlines
Diverse knowledge in different types of controls (motion control, machine safety, etc.)
Full integration of equipment and machinery
Programming of various types of PLCs, HMIs and SCADAs
Some of our sectors of activity
Yogurt:
Milk and cream receiving, preparation of mixtures, HTST pasteurization, fermentation, filling and packaging lines, optimization.
Yeast:
Molasses sterilization, fermentation, ingredient addition, blowers, separators, clarifiers, cooling, truck loading, RVF for fresh yeast, drying, CIP, effluent treatment, odour control.
Bacteria:
Fermenters, seed fermenters, aerobic and anaerobic control, temperature and pressure control, neutralization, centrifugal separation, powder incorporation, freeze-drying
Bakeries:
Liquid ingredient systems (yeast, liquid sugar, oil), dough mixers, ovens, packaging
Solid processes:
Manufacture of cellulose insulation - shredding, conveying, paper refining, mass dosage of powders, pneumatic conveying, weighing, dust collectors
Pharmaceutical:
Integration of OEM equipment, machine safety
Cement and Mines:
Addition and modification of equipment in cement plants and in mines. Development and deployment of SCADA solutions.
Wind power generation:
SCADA modernization of high voltage and low voltage electricity distribution and protection systems in the energy field.
Municipal:
Participation in municipal projects in electrical design, PLC programming, SCADA development, commissioning, and training.
Our services
do not only rely on our word, read what our customers say.
PCI's team understands our needs and ensures that projects are designed and completed to meet our specific quality criteria and deadlines. Their availability, adaptability and professionalism have supported the success of several of our projects.
Paul Bourlon
Manager Automation Services, Corporate Assets N.A.
Collaboration with PCI, on our various projects, is always easy and natural since they are attentive to our needs. We particularly appreciate their sense of innovation, their skills and above all the rigor they demonstrate.
Guillaume Chrétien, ing.
Senior associate


I would like tohighlight the excellent service offered by PCI Industrial Automation team. Youhave an available, multidisciplinary team, demonstrating the skills required onour various control platforms. Your active communication and rigorous approachensure that our needs are identified and addressed to our satisfaction. Thesequalities make PCI' team a partner of choice in carrying out our variousprojects.
Patrick Rivet-Gagné, Eng.
Project Engineer


PCI is a solid and reliable company with lots of flexibility. They support us in everything from power to automation, as well as with our OT needs.
Jonathan Robitaille, MBA
Superintendant
Maintenance Department
They offer efficiency, professionalism and great service. Their system integrators are a key element in getting our projects in place.
Steve Paquette
Senior automation technician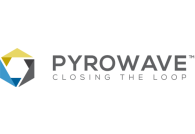 PCI is driven and supportive of innovation and they easily engage in new projects pushing the limits of their capabilities
Jocelyn Doucet
President