Our expertise in a range of fields makes us a good partner for your projects, be they batch or continuous processes. We work in several sectors, including food and dairy, pharmaceutical and chemical. Our professionals offer support tailored to your needs.
This expertise includes:

Fermentation

Spray drying

Fluidized bed drying

Mechanical separation

Clean-in-place (CIP)

Sanitary environments

Pasteurization (HTST and UHT)

Water treatment

Recipes

Injection processes

Batch and continuous processes
$83 billion is the global annual sales revenue for the process automation industry.
(Source : Crédit Suisse, 2013)
Advantages
Years of experience in a wide range of processes
Customized solutions based on your specific needs and preferences
Simulation of your processes before deployment at your site
On- or off-site production support, depending on your needs
Project teams with the flexibility for quick turnarounds
Some of our sectors of activity
Yogurt:
We receive the milk and cream, prepare the mixes, offer HTST pasteurization, maturation, proportioning, line continuation and optimization.
Yeast:
Sterile molasses, fermentation, proportioning of ingredients, blowers, separators, clarifiers, cooling, loading on trucks, RVF for fresh yeast, drying, NEP, wastewater neutralization, odour control.
Bacteria:
Fermenters, pre-fermenters (mother spawn), aerobic and anaerobic control, temperature and pressure control, neutralization, centrifugal separation, powder integration, lyophilization.
Bakeries:
Liquid ingredient systems (yeast, sugar, oil), mixers, ovens, packaging, supervision, MES and wastewater treatment.
Solid processes:
Solid process control is related to liquid process control. More than 15 years of experience in the manufacturing of shredded cellulose insulation, conveyors, paper refining, mass powder proportioning, pneumatic conveyance, weighing, dust extractors, low-voltage motors (up to 400 hp).
Our services
do not only rely on our word, read what our customers say.
PCI's team understands our needs and ensures that projects are designed and completed to meet our specific quality criteria stick and deadlines. Their availability, adaptability and professionalism have supported the success of several of our projects.
Paul Bourlon
Manager Automation Services, Corporate Assets N.A.
It's now been five years that I'm doing business with PCI for various equipment and packaging-line modifications in the food industry. They are committed to quality and the success of every project they're involved with. They're also well organized and offer expert support to their clients and their specific production needs. Congrats to the team!
Jonathan Drouin, Eng.
Project Manager
PCI is a solid and reliable company with lots of flexibility. They support us in everything from power to automation, as well as with our OT needs.
Jonathan Robitaille, MBA
Superintendant
Maintenance Department
They offer efficiency, professionalism and great service. Their system integrators are a key element in getting our projects in place.
Steve Paquette
Senior automation technician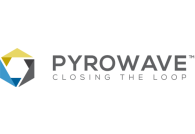 PCI is driven and supportive of innovation and they easily engage in new projects pushing the limits of their capabilities
Jocelyn Doucet
President